Ice Ice Baby
Sometimes you can't truly appreciate how bad wind chill can affect the temperature.

This is the gas station I stop at every morning: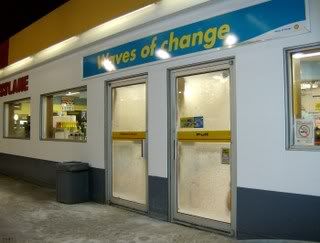 You may notice that you can't see in the doors. That is ice- on the inside!

Snowing AGAIN today. I am so done with driving in this shit. I'm taking all next week off, so I'm sure the driving conditions will be wonderful until I return to work!