OH......Barnacles!
This is the weather forecast for today:

SNOW WILL RAPIDLY OVERSPREAD NORTHERN ILLINOIS BY MID MORNING BECOMING HEAVY AT TIMES DURING THE LATE MORNING AND EARLY AFTERNOON HOURS... GENERALLY BETWEEN ABOUT 10 AM AND 2 PM. DURING THIS TIME... SNOWFALL RATES OF AN INCH OR TWO PER HOUR ARE LIKELY. TOTAL SNOW ACCUMULATIONS UP TO 6 INCHES CAN BE EXPECTED BY THE TIME THE SNOW TAPERS TO FLURRIES LATE THIS AFTERNOON.

So of course, this is the afternoon that I am supposed to meet T1G and Tammi at Fritz's.

Dammit! Just hold off until tonight, PLEASE!

UPDATE: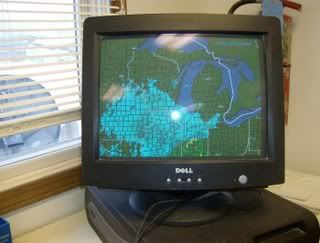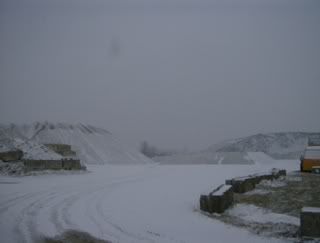 This is not boding well.