Winter Blues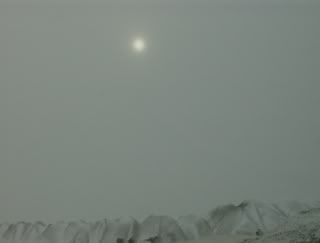 That is what passes for sunlight here in the Frozen North.

After getting about 8" of snow yesterday, (which resulted in me playing hooky) it is snowing again.

There are not enough dryer sheets in the world to take the static electricity out of our clothes at this point.

Despite slathering lotion on myself at every opportunity, my fingertips and knuckles are still cracking.

I love having four seasons, I honestly do. But Winter, she is being a complete BITCH this year!