Happy Birthday Beloved
My dear husband turns 50 today. You would be hard pressed to find a more decent, caring man. My life has always been...extraordinary, to put it kindly. Sort of like flicking your Bic next to a powder keg, or standing in the eye of a tornado. Old Sarge brings some much needed balance to Raging World, when I let him. Life's a whole lot better since he's been in it.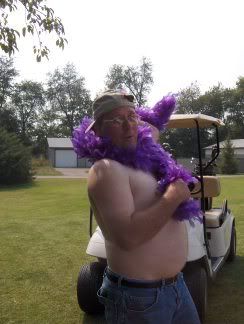 Except for the whole cross-dressing, stripping-on-the-golf-course episodes, he's just perfect!

Love you honey! Happy Birthday!