Question for the Guys
Old Sarge is a streetwalker. Well, in the sense that since he reads meters once a month for the water department, he walks all over town. And complains about how bad his feet hurt.

Would this be too...metrosexual...for a man who spent most of his adult life in the military?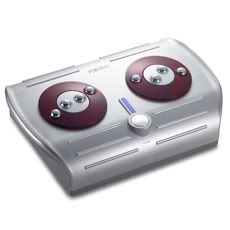 This massager features counter-rotational massaging action to rejuvenate tired muscles. It also has thumb-like pressure and soothing infrared heat.

I'm thinking he might like it. Along with an oversized driver.