For Elisson
Elisson seems pretty amused by Midwestern pastimes. Northern Illinois is so pretty though, especially this time of year, that there is always something going on. This weekend is the Fall Fest in Tammi's town just down the road a piece, and next weekend is my town's annual Autumn On Parade Festival. Hordes of people descend on my little town like the plague. It is always the weekend of my birthday, so I have a good excuse to drink and ignore it for the most part. There is even a Shad Fly Festival in one of the little towns by the Mississippi. Any excuse for party here in God's Country!

But what got Elisson was this reference to the famous Turkey Testical Festival in Byron. Union St. Station has put this on for 28 years now, and yes, I have partaken in the past. We will be missing it this year since we'll be in Georgia, but it's always a good time.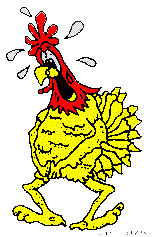 There's even a Turkey Testical Festival song!