Swimmin' Pools, Movie Stars
There was some excitement last week in the little town down the road from Bedrock. Larry the Cable Guy was shooting some scenes for a new movie over in Virgil. There isn't much to Virgil, but apparently the old gas station was a perfect location. Why, I even had some of my truck drivers ask for the day off to watch the filming! The nerve!!

Larry was keeping the spectators entertained- this poor lady is about to lose her Sears mail order teeth: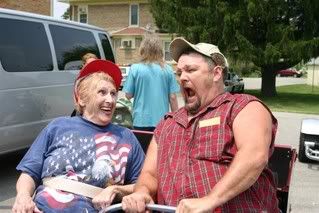 Anyone who takes the time with little kids is alright with me: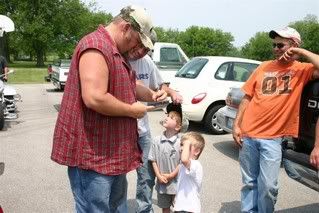 HEY! I did NOT say it was okay to have the day off! What the hell are you guys doing?





Ah well. I would have gone if I could. I find Larry the Cable Guy extremely amusing, which should tell you a lot about my sense of humor.

He's just smokin' hot here in the sticks.