Retrosexual, I Think
I had the opportunity to talk to Young SGT this weekend. He reported in to work on Friday. All I'm willing to say at this point was that the word "chuckleheads" was used. Good luck, honey!! Kick ass!

I asked him if he was now allowed to wear this: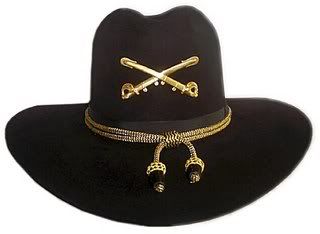 …which he replied, yes on Fridays if I'm GAY.

What's the verdict? Gay or extremely cool? Cuz I'm thinking VERY cool.