The Beauty Pageant
I am all about new experiences. Really. How else can you know if you honestly are repulsed by anything unless you try it.

Hence, the beauty pageant.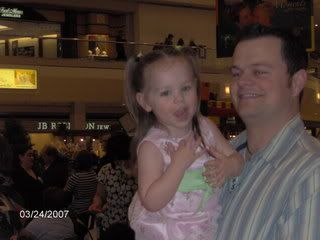 Needless to say, The Heiress was gorgeous.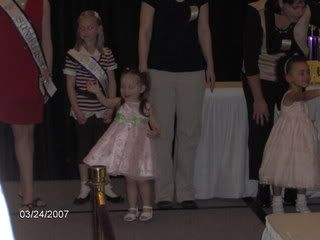 Definitely a ham.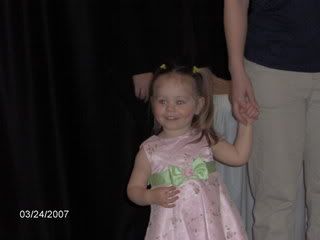 Most Beautiful Eyes and Smile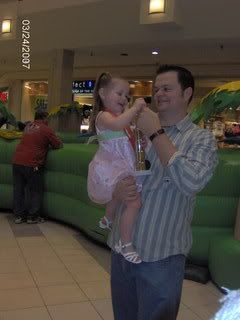 She did not "win", another little girl who had been in pageants before (as had her mother!) "won". I found it very disturbing seeing these tiny little girls in gowns, make-up and grown up hair styles. The Heiress wore her Easter dress.

But seriously, there was a hell of a lot of Jon Benet going on there. One other thing I found strange, and I'll just put it out there and see what anyone else thinks. Probably a third of the little kids were of mixed race and had young obese white moms. A third! Does that seem disproportionate? I just found it odd.

I'm hoping my former DIL doesn't want to pursue this too much. But damn, The Heiress is adorable!