Toil and Trouble
I seem to remember telling Richmond that we should compare Halloween photos: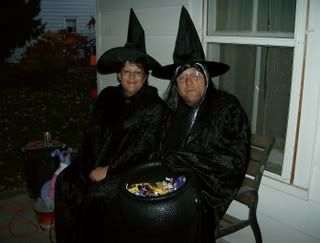 Ahem. I am the one on the left.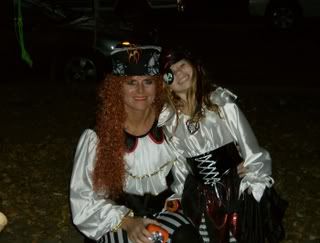 One of my sisters and her daughter. Hard to believe we come from the same gene pool, isn't it?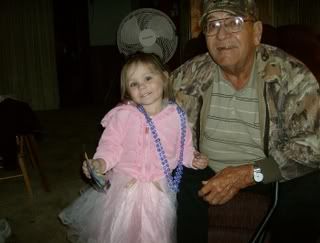 The granddaughter and my dad. She decided to be a princess after all.