Wild Hat Night
Every six months at the VF*n*W, we have a Draw Down fundraiser to help with building expenses and whatever else comes up. It has been a tremendous help getting the Post back on its feet after some bad management. This time, we tried a theme party to get everyone enthused and seems to have been quite a hit. It was Wild Hat Night.

The bartenders got into it, too. The one on the left needs no explanation; the one on the right is covered with quarters, as in "call someone who cares".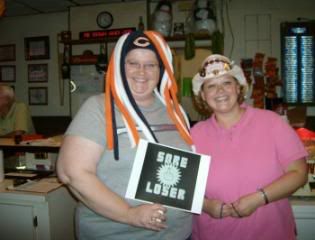 We decided to give prizes out. Clapping Monkey Hat came in third:



This one looks pretty, but from the picture you may not see what is special about it. The gal who made it is a cake decorator, and it is made from frosting. She got second place.



Our winner was the off-duty bartender of seat belt cooler fame who had beer cans, Jagerbombs and gambling tickets all over her hat: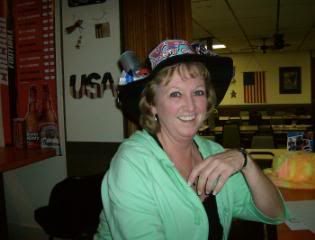 I had my personal favorite. Old Sarge put deer antlers on top of an old helmet liner. (He wouldn't let me paint "Me So Horny" on it) I don't know why that was so funny, but there it is: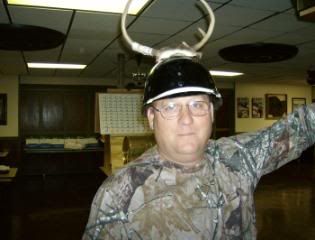 I have suggested a pajama party for our next Draw Down. Surprisingly, no one seemed too crazy about the idea.